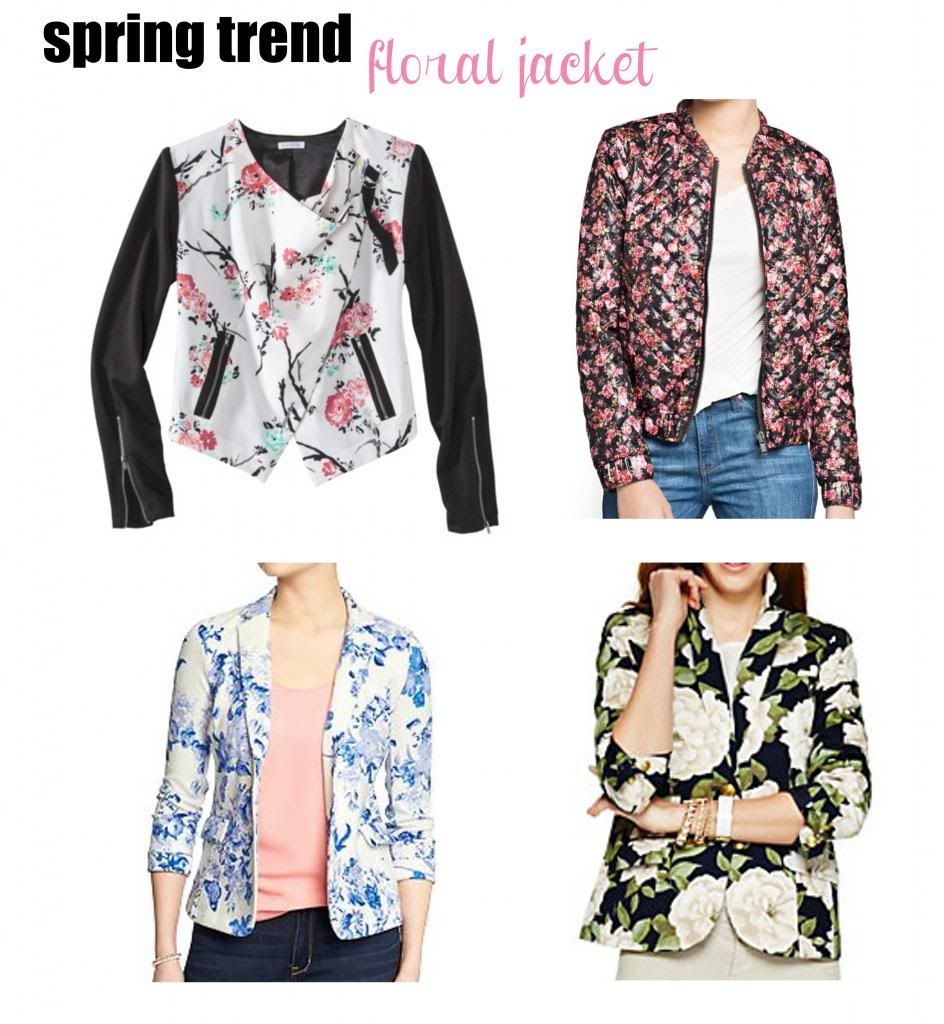 Welcome to the new March Series "SPRING TRENDS". So original, yes I realize. But this year I'm more excited about spring then ever before. I'm sure I share that sentiment.
This season coat yourself in florals. They made an appearance last year but this year seem to be becoming more and more prominent for whole over looks. Pairing a jacket with pants of the same color scheme, or skirt for that matter. Small printed florals, large printed florals, blues and reds or greens and beiges; whatever the preference I'm dying over all of them!
I cannot wait to get my hands on one of these babies and style them with my boyfriend jeans and booties or skinnies and flats or pumps! SWOON!
How would you style a floral jacket?